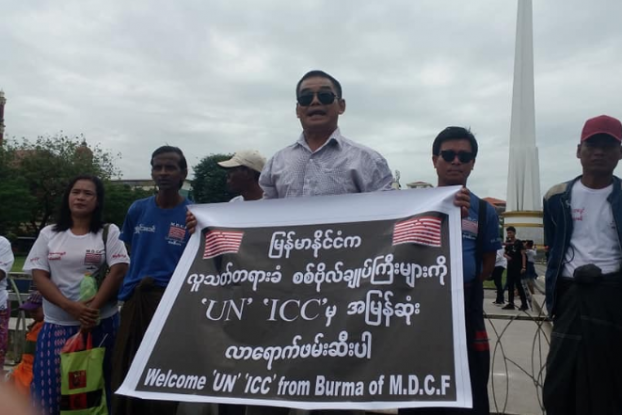 Protesters in downtown Rangoon were arrested on Friday morning after calling for the arrest of "murderous" military generals.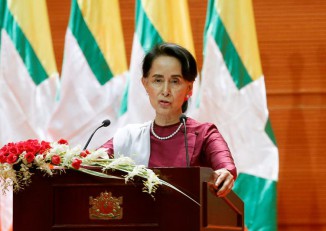 Aung San Suu Kyi has told the UN "time and patience" is needed to resolve divisions between Muslim and Buddhist communities in Arakan State.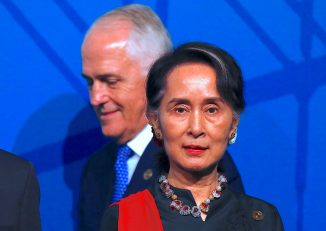 Australian Attorney General Christian Porter said he would not allow the prosecution of Suu Kyi, who arrived in Sydney on Saturday.
More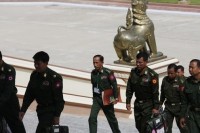 United States lawmakers have proposed a bill including sanctions and travel restrictions of Burmese military officials.