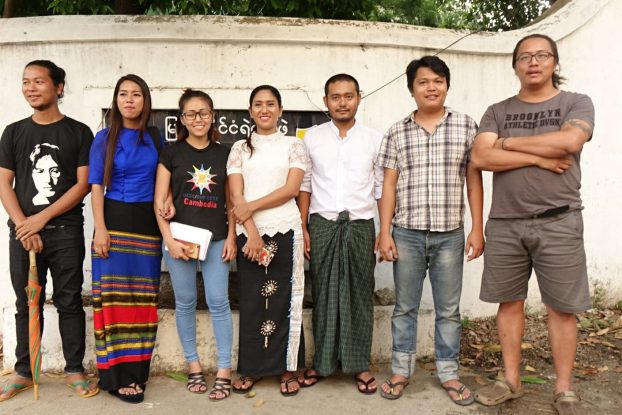 Bahan township police commander Thein Win said the police intend to press charges against the demonstration ringleaders.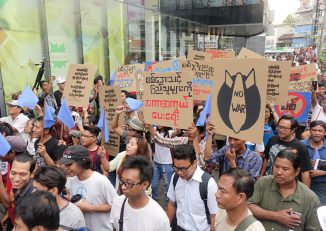 Riot police in Yangon used batons on Saturday to break up a protest in support of victims of fighting in Burma's northernmost Kachin State, arresting several of the organisers.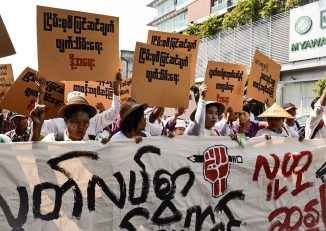 "The bill is not in line with either legal or democratic standards, nor with the stance of the NLD," said Nyo Nyo Thin.
More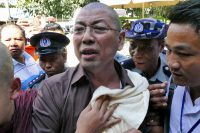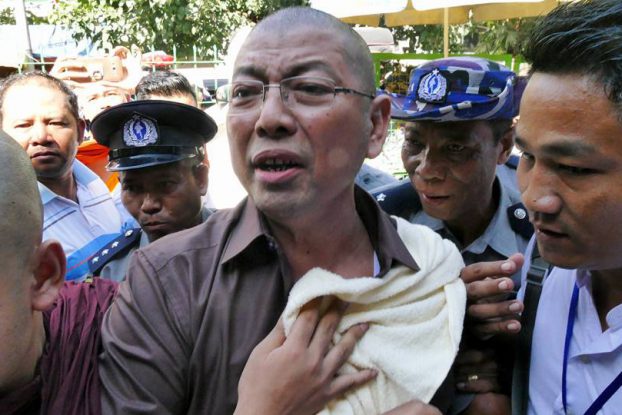 Ultra-nationalist monk Parmaukkha was jailed for his role in leading an ant-Rohingya protest outside the US embassy in April 2016.